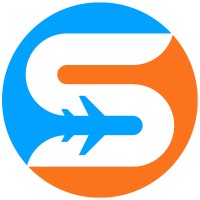 Scotts Cheap Flights
Scotts Cheap Flights is an incredible deals on international flights.
---
Scott's Cheap Flights is on a mission to enable people to travel and experience the world. Unlike automated flight alerts and "deals" sent out by way of affiliate links, we leverage innovative software and our team of human flight experts to send out rigorously-vetted, high quality deals that are worth our members' time and money to consider. We're so much more than crusaders for cheap flights, and our numbers prove it. -2 million: Members to date, growing every day -100%: Our average year over year revenue growth, set to continue on this trend -$100 million: Total airfare our deals have helped members save. -$31,000: The largest member savings in one purchase which occurred when our members bought 5 plane tickets to Bali when we sent out a mistake business class fare. -263,009: Miles our most prolific member has traveled in the 20 SCF deals she has purchased. -30+: Number of proposals have happened on SCF trips… that we know of. -Countless: Memories and stories created through our members' trips. We're making travel dreams more attainable for everyone, one deal at a time. We're a 100% remote team with members all over the world. If "to travel is to live" resonates with you and your background seems like it could be a fit for one of our positions, we'd love to hear from you! If you don't see your dream job but still would like to join us, apply with our General Application and let us know where your skills might help us out.
Scotts Cheap Flights Jobs