← Back to all remote jobs
Senior Product Designer - (Smile.io)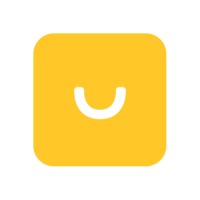 Smile.io
Remote Job Description
Smile.io is looking for an experienced Product Designer to help us tackle big problems on a large scale. Working closely with Product and Engineering you will help make better shopping experiences for more than 30 thousand merchants and tens of millions of customers across the world.


About You


You approach problems like a scientist, and deliver beautiful solutions like an artist. You take inspiration from the best products in the world and strive to understand the intangibles that make an experience world class. You are excited by the idea of working on a small, fast-paced team and being an integral part of shaping what design means at Smile.io.


What You Will Do


Lead a collaborative design process from concept exploration to implementation.
Partner with engineering and product to identify and address user needs for a wide variety of personas.
Develop storyboards, prototypes, and high-fidelity visual designs to effectively communicate interaction and design ideas.
Understand and become an expert in our industry, our culture and our customer, and use that knowledge to create effective, impactful, and inspiring work.
Advocate for good user experience across our platform by representing our merchants in product strategy and roadmap discussions.

We're open to any location for this role - Kitchener, ON is our HQ, but we love remote workers as well! Let us know where you'd like to work when you apply.


Requirements


5-10 years building world-class web experiences.
A portfolio showcasing a variety of products that have delighted real users.
Experience working with evolving design systems.
Ability to articulate your thoughts at all stages of the design process to a wide variety of audiences.
Ability to balance your expertise and point of view with empathy for other perspectives and technical constraints.
Exceptional graphic/visual design capabilities and a strong understanding of core design principles.
Proficiency in a wide variety of design tools.

Benefits


What's it like to work at Smile.io?


We are a team of smart self-starters who build efficient and unique solutions to problems. You'll be working with some amazing talent and you'll constantly be pushed to challenge yourself and improve your skills. This starts in the interview process, where you'll be asked to show us your skills in real-time. It's not an easy process, but we think you'll find it rewarding and a great preview to what working here is really like.


As a team, we're driven by these core values:


Be Humble - think of the team before thinking of yourself. We have no room for massive egos.
Be Hungry - set hard goals, ask lots of questions and learn every day.
Be Human - show empathy towards others, consider the impact of your decisions on other teams.

We collaborate on everything. Our communication tools and our space are designed with this in mind - from physical areas to connect in comfort to Slack channels of all sorts, we enable you to reach out to those around you to make sure you have the information you need to make great decisions.


We know that Smile.io as a business is in constant evolution - the same is true of our people. We're here to support each other in our growth, so we talk openly about our career goals, hopes & dreams. With such a diverse team of people, we know we can offer you the mentorship, tools and encouragement you need to grow.


We believe that diverse teams perform better and that fostering an inclusive work environment is a key part of growing a successful business. We welcome people of diverse backgrounds, experiences and perspectives. We are an equal opportunity employer and are committed to work with applicants requesting accommodation at any stage of the hiring process.
Apply for this job
← Back