← Back to all remote jobs
Content Marketing Intern - (Reedsy)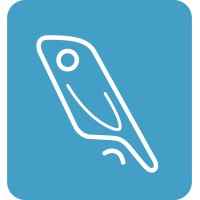 Reedsy
Remote Job Description
About Reedsy

We're here to help authors find world-class professionals to create amazing books. Our curated marketplace gathers some of the best freelancers — the likes of Stephen King's designer, Neil Gaiman's editor or Walter Isaacson's publicist.
Using a content marketing-led strategy, we've grown to a community of 300,000 authors in just a few short years (while picking up a number of industry awards along the way).
Want to join us? Read below!
Job Description

You will take a hands-on role in executing Reedsy's content marketing strategy, with a focus on creating and exploiting blog content to acquire leads. You will learn and action the marketing team's proven approach for:
Keyword research: determining what topics and keywords to attack;
Content creation: how to write a best-in-class blog post that blows the competition out of the water;
Content promotion: getting eyeballs and clicks;
Working efficiently in a flexible, independent, remote environment.
In short, if you have an interest in startup culture and want to know how to rapidly acquire targeted leads, then this is your perfect role.
Person Specification

Strong interest in content marketing, SEO and startups;
Native-level English speaker;
Can communicate ideas clearly and succinctly through writing;
Strong attention to detail.
Bonus Points

A proven writing background (i.e. blogs, essays)
Fluent in a second language
A strong dash of ambition (without any BS)
An urge to initiate and act on your own ideas
Good sense of humor
Want to know why you should join us?

Watch this video:
youtu.be/3ey0FX19eVo
How to Apply

We currently receive over 30 applications every day, so generic messages almost never get a second look.
To stand out, make sure you:

1) Do some research on Reedsy and sign up to try the product;
2) Include a well-structured and **concise** message with your application. Explain why you find Reedsy interesting and why you'd be a good fit;
3) Show off what you have to offer — but not too much :)
Apply for this job
← Back