← Back to all remote jobs
Product Marketing Manager - HubSpot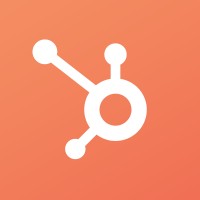 HubSpot
Remote Job Description
As a Product Marketing Manager/Sr. Product Marketing Manager you will be responsible for the positioning, launch strategy and ongoing demand for products within HubSpot's growth platform.You'll work with the rest of the product marketing team to advance the full platform, working on the product marketing strategy for a slate of products within our full suite of software, which includes our free CRM, Marketing Hub, Sales Hub, Service Hub, as well as our ecosystem of integrations, apps and extensions.


This is a highly cross-functional role in which you'll get to work closely with the general manager of your product, the product leads, marketing, sales, services and support globally.  You'll get to craft and lead launch strategies to bring new products to market and coordinate the whole company and partner network to ensure a product's success.


In this role, you'll get to:


Orchestrate large scale launches, working with the broader company team to reach millions from our events, livestreams, and publications.
Work with a team of market researchers, product marketers, competitive analysts, and creatives to inform and execute on product positioning.
Write positioning and messaging for overall product lines, and individual products you manage. Validate messaging across products and gain buy-in across various departments and stakeholders throughout the company.
Plan and execute product launches that help bring a product to market using relevant and effective channels and communications.
Manage relationships with product group leads and product managers that cover multiple products. Work across product leads and strategy team to gain buy-in for product launches, packaging, and timing.
Drive on-going communication for product updates.
Coordinate with our marketing, sales, services and support teams globally to ensure they can drive customer interest, adoption and success on our products.

We are looking for people who:


Are skilled storytellers able to develop a compelling, differentiated and memorable narrative for any product, and coach others to do the same.
Can interpret usage data or market research to make decisions
Excel at working across teams, harnessing disparate motivations to achieve a shared goal.
Will become fascinated by our customer base and motivated by their success.

Confidence can sometimes hold us back from applying for a job. But we'll let you in on a secret: there's no such thing as a 'perfect' candidate. HubSpot is a place where everyone can grow. So however you identify and whatever background you bring with you, please apply if this is a role that would make you excited to come into work every day



About HubSpot


HubSpot helps millions of organizations grow better, and we'd love to grow better with you. Our business builds the software and systems that power the world's small to medium-sized businesses. Our company culture builds connections, careers, and employee growth. How? By creating a workplace that values flexibility, autonomy, and transparency. If that sounds like something you'd like to be part of, we'd love to hear from you.


You can find out more about our company culture in the HubSpot
Culture Code
, which has more than 4M views, and learn about
our commitment to creating a diverse and inclusive workplace
, too. Thanks to the work of every HubSpotter globally who has helped build our remarkable culture, HubSpot has been named a top workplace by Glassdoor, Fortune, Entrepreneur, and more.
HubSpot was founded in 2006. We're headquartered in Cambridge, Massachusetts, and we have offices in Dublin (Ireland), Sydney (Australia), New Hampshire, Singapore, Tokyo (Japan), Berlin (Germany), and Bogotá (Colombia).


By submitting your application, you agree that HubSpot may collect your personal data for recruiting, global organization planning, and related purposes.  HubSpot's
Recruiting Privacy Notice
explains what personal information we may process, where we may process your personal information, our purposes for processing your personal information, and the rights you can exercise over HubSpot's use of your personal information.
Apply for this job
← Back