← Back to all remote jobs
Marketing Intern - Armor Games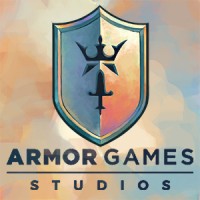 Armor Games
Remote Job Description
Are you passionate about indie games and the people who make them? Armor Games Studios is looking to hire for a paid marketing intern, with the potential to grow into a permanent position, as someone who will champion our titles and uplift those around them. While we are accepting applications from remote people, please be aware that our company is located in Irvine, CA, and the ideal applicant is able to work within a reasonable time frame of PDT.


THE IDEAL HIRE IS...
Someone who is positive and friendly.
Someone who can work well with others.
Someone who can also be a self-starter and motivator.
Someone who likes to try and learn new things.
Someone who loves indie games and wants to support the people who make them.

RESPONSIBILITIES MAY INCLUDE...
Working with developers and their producers to come up with marketing strategies.
Helping to organize and schedule social promotion on Twitter, Facebook, etc.
Helping to implement and acting on marketing opportunities.

Experience in marketing is a bonus, but not required!


Please include your answers to the following questions with your application:


Why do you want to work with Armor Games?
What would you say is the philosophy of your approach to marketing and PR?
How early or late in a game's development should you begin actively marketing a game and why?
There are a lot of sources for potential coverage... streamers, social media, press/journalists, etc. What do you feel is the most valuable and why?
What is it that draws you to marketing games? What gets you excited about your work?
Apply for this job
← Back