← Back to all remote jobs
Executive Assistant - (Fastly)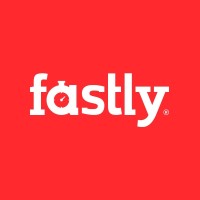 Fastly
Remote Job Description
Fastly helps people stay better connected with the things they love. Fastly's edge cloud platform enables customers to create great digital experiences quickly, securely, and reliably by processing, serving, and securing our customers' applications as close to their end-users as possible — at the edge of the internet. The platform is designed to take advantage of the modern internet, to be programmable, and to support agile software development.


Fastly's customers' use our edge cloud platform to ensure concertgoers can buy tickets to the live events they love, travelers can book flights seamlessly and embark on their next great adventure, and sports fans can stream events in real time, across devices. They include many of the world's most prominent companies, including Spotify, Alaska Airlines, Hulu, The New York Times, and Ticketmaster.


We're building a more trustworthy Internet. Come join us. 


Executive Assistant


Fastly is looking for an Executive Assistant to be a part of our Workplaces team and support 2 members of our Executive team. You are an organized, social, self-starter who has sound judgement and can take independent action to initiate advanced administrative assistance.  Prior experience supporting an executive who travels extensively would be ideal, but not required.


What You'll Do


Provide first class administrative and project management support for President and SVP, Product & Marketing.
Be a valuable member of the Support Squad helping out with day-to-day activities, team meetings, office upkeep, and event planning.
Serve as the extension of the President and SVP, Product & Marketing, escalating and communicating on their behalf and serving as liaison.
Proactively run daily calendars assisting executives with all preparations for meetings, conference/video calls or appointments
Arrange and coordinate extensive travel  - domestic and international
Responsible for timely submittal of expense reports
Possess an understanding of the global nature of our business.
Ability to work flexibly, responding to evening and weekend calls/emails as required.

What We're Looking For


Minimum of 8+ years prior executive assistant experience and Bachelor's degree.
Reputation for impeccable discretion. This position will deal with sensitive company and personal information.
Problem solver - be able to find a solution efficiently and proactively.
Technically savvy, strong web and computing skills, and a good command of MS Office.
Excellent written and verbal communication skills.
Possess an ability to multi-task and prioritize in a dynamic environment.
Professional communication both externally and internally.
Must be highly organized, efficient and demonstrate superior attention to details. No dropped balls!
Friendly, upbeat attitude and ability to keep up with our terrible puns and gifs.

Why Fastly?


We have a huge impact. Fastly is a small company with a big reach. Not only do our customers have a tremendous user base, but we also support a growing number of open source projects and initiatives. Outside of code, employees are encouraged to share causes close to their heart with others so we can help lend a supportive hand.
We love distributed teams. Fastly's home-base is in San Francisco, but we have multiple offices and employees sprinkled around the globe. In fact, 50% of our employees work outside of SF! An international remote culture is in our DNA.
We care about you. Fastly works hard to create a positive environment for our employees, and we think your life outside of work is important too. We support our teams with great benefits like up to 20 weeks of paid parental leave, options for free medical/dental/vision plans, and an open vacation program that enables our folks to take the time they need to recharge (some benefits may vary by location).
We value diversity. Growing and maintaining our inclusive and diverse team matters to us. We are committed to being a company where our employees feel comfortable bringing their authentic selves to work and have the ability to be successful -- every day.
We are passionate. Fastly is chock full of passionate people and we're not 'one size fits all'. Fastly employs authors, pilots, skiers, parents (of humans and animals), makeup geeks, coffee connoisseurs, and more. We love employees for who they are and what they are passionate about.

We're always looking for humble, sharp, and creative folks to join the Fastly team. If you think you might be a fit please apply!


Fastly is committed to ensuring equal employment opportunity and to providing employees with a safe and welcoming work environment free of discrimination and harassment.  


Employment decisions at Fastly are based on business needs, job requirements and individual qualifications, without regard to race, color, religion, gender, gender identity, gender expression, sexual orientation, national origin, family or parental status, disability*, age, veteran status, or any other status protected by the laws or regulations in the locations where we operate. Fastly encourages applicants from all backgrounds.


*Applicants with disabilities may be entitled to reasonable accommodation under the terms of the Americans with Disabilities Act and certain state or local laws. A reasonable accommodation is a change in the way things are normally done which will ensure an equal employment opportunity without imposing undue hardship on Fastly. Please inform us if you need assistance completing any forms or to otherwise participate in the application process.


Apply for this job
← Back