← Back to all remote jobs
Customer Support Associate - Litmus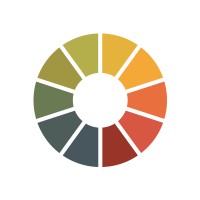 Litmus
Remote Job Description
Major global brands across every industry and vertical trust Litmus to make email better, including 9 of the top 10 ecommerce brands, 7 of the top 10 technology companies, and 23 of the top 25 US ad agencies.


Backed by $49M from Spectrum Equity, the Litmus email creation, testing, and analytics platform empowers marketers, designers, and agencies to confidently deliver customer experiences that ensure brand alignment and quality, as well as maximize performance and deliverability.


What would I do at Litmus?


We currently have an opening on our Customer Support team to join as an Associate. We're looking for someone who can work UK hours (9AM-5PM GMT) in either our London office or remotely. You would work alongside our team to answer all customer support inquiries via email, live chat, and phones. Our main goal in Customer Support is to create positive, engaging, and valuable experiences for our users. You would also be involved in customer training, webinars, and the creation of help documentation.


Responsibilities:


Answering customer questions by email (75% of our support volume), live chat (20% of our support volume), and phone (5% of our support volume) - ranging from general inquiries, billing questions, and email marketing advice during your time zone hours (9AM-5PM GMT).
Learning the ins-and-outs of Litmus and how to assist our customers with their needs.
Turning common questions into help articles on our website.
Hosting "how-to" webinars to explain how to get the most out of our tools.
Working closely with the engineering team to explain customer requests and common problems.
Occasional travel 1-3 times a year for company and team retreats, as well as Litmus conferences.
Keeping up with the newest email clients and helping our customers create awesome email campaigns.
Coming up with new ways to "wow!" and impress our customers.

What are we looking for?


You have experience helping customers through a support, sales, or marketing position (technical support for a startup a plus).
You are self-motivated and resourceful when it comes to troubleshooting problems.
You have excellent written and verbal skills (the majority of our support is via email).
You have a working knowledge of HTML/CSS and are proficient in using OS X.
You are tech savvy, curious, and interested in the startup world and learning about new technology.
Working knowledge of email marketing and how to send email campaigns.
Fluent in written and verbal English. Other languages are helpful but not required.

Why should I choose Litmus?


We offer everything you'd expect from a financially successful and profitable startup, except we've been going strong for ten years.


Great salary, comprehensive health care benefits, and a generous retirement plan match.
28 days of paid vacation - that's on top of team retreats and public holidays.
Remote culture. No matter where you are, you'll feel connected to the team. Over half of our employees work remotely. Your work experience is just as exciting, entertaining, and engaging wherever you chose to work from.
Family friendly. Flexible schedules along with generous maternity and paternity policies.
The best tools and technology money can buy. Top of the line hardware, software, and whatever else you need to be awesome.

It's the company you keep. The people at Litmus are truly amazing, each in their own very individual way. What's more, at Litmus we're free to care more for our customers and our employees than most other companies can. Yet, we're driven. With over 250,000 marketers trusting Litmus and outstanding profitable growth, you know you're part of a winning team.


Apply for this job
← Back